COVID 19 Info
On Friday May 1, Gov. Inslee extended the stay home order through May 31 and introduced a phased reopening plan.  According to the plan, camping falls under Phase 2 and we will therefore remain closed until Phase 2 is announced.  We are working with our county commissioners and other local businesses to achieve this as quickly as possible.  We appreciate your patience and understanding and believe us…we want to open too!
The best way to reach us is via email at reservations@riverbendrv.com since our office is closed and we will respond as quickly as we can.  Online reservations can still be made for later in the season.  Stay safe and take care.
Grand Adventures Start Here!
On the banks of the Methow River on the Cascade Loop Scenic Byway, Riverbend RV Park and the beautiful eastern foothills of the North Cascade Mountains await you! Open ??? (dependent on Phase 2 of the reopening plan) until October 31 (limited availability opening thru mid May and end of hunting season thru closing), use Riverbend RV Park as your basecamp to adventures including swimming, fishing, hunting, hiking, rock climbing, horseback riding and more! We are located just 6 miles south of the old west town of Winthrop and 2 miles north of Twisp on Highway 20 in North Central Washington State, central to all the Methow Valley offers!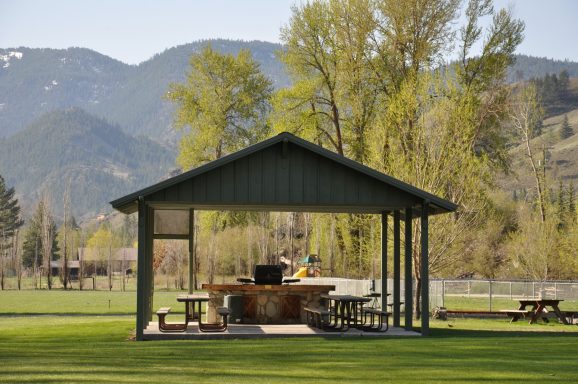 Amenities
We welcome pets, provide discounts for a group of your friends, and offer the comforts needed to help make your stay a memorable one. Amenities include 1/2 acre dog park, WI-FI, full hookups, laundry facilities, a convenience store and more.
View All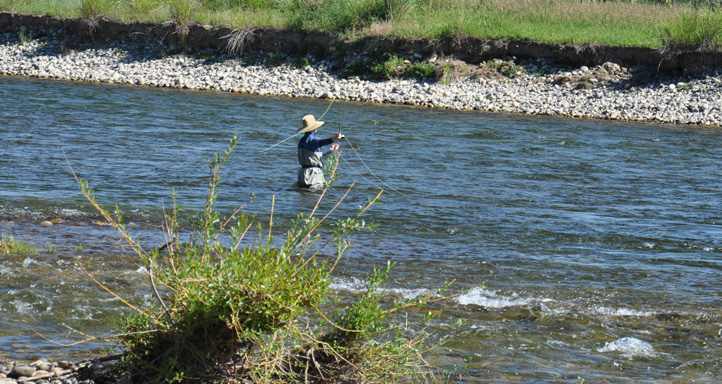 Activities
In addition to the stimulating outdoor activities, visit museums, the Merc Playhouse, art galleries and the legendary Smokejumper Base. Methow Valley is the birthplace of smokejumping, a method of locating and fighting forest fires.
View All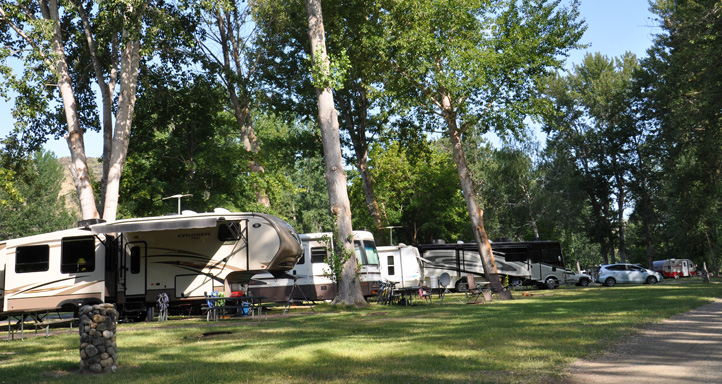 Rates
Riverbend RV Park near Winthrop, Washington has some of the best rates in the area. We offer full hookups RV sites, tent sites and premium tent sites for as low as $25 per day. Riverbend RV Park and our surrounding environment will be sure to take your breath away!
View Rates